Building national brands
Vietnam is one of the leading countries in rice exports. This position does not mean that other countries cannot grow rice, but Vietnam has a competitive advantage in rice cultivation. Vietnam has lower cost in producing rice, hence we can export this product. Other countries must focus on producing products that they have a competitive advantage with as in international trade all parties can benefit.
However, excessive international trade does not seem good. It is the same as the feeling and effect we have when we eat too much. The over-deficit in trade balance of US and the over-surplus in trade balance of China is an example. The trade war between these two countries makes the trade deficit problem much more significant.
According to the data of the Custom Department of China, the trade value between US and China recorded high in 2018, climbing to USD 323.32bn, an increase of 17% YoY.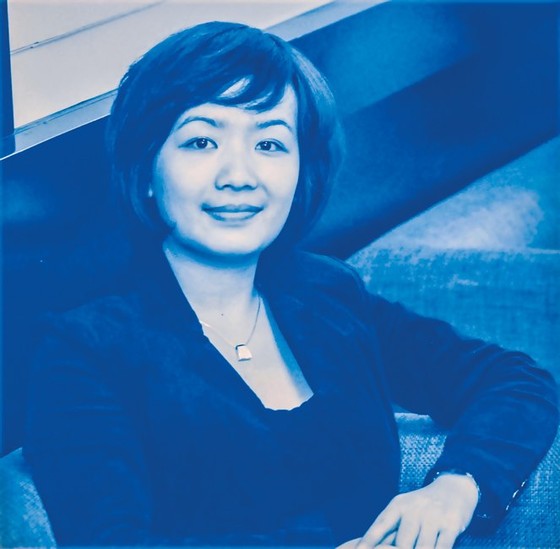 Master. Dinh Ha Van.
The US-China trade war rings an alarm and alerts other countries about the results of dependence on international trade activities. Most countries have started to avoid too-much deficit or surplus in the bilateral trade balance with other countries. The movement for going out of China and the diversification in investment is the current prominent trend of big corporations whatever the results of the trade war may be.
The FDI registration of Vietnam recorded high in first half of 2019. Hence, if Vietnam knows how to utilize these investment resources, they will become the key economic driving force in coming times.
Practically speaking, before the trade war, the building of national brands faced many difficulties as the world seemed to ignore Vietnam. However, now people care more about national brands and the origin of products.
2019 and the coming years will be a chance for Vietnam to build some national brands. The Vietnamese brand will now be more easily acknowledged and accepted by consumers than ever before.
Integrated global value chain
The origin of products impacts consumer feelings about the quality of a product. For example, Vietnamese people feel more confident about quality of an imported car than a domestically produced car.
However, origin of products is not everything. Japan has surpassed US to become the leading country in car manufacturing, although US is the country which produced the first car in the world.
Back to Vietnamese market, the consumers have become smarter of late, especially since the time we have had ecommerce. However, the question is if they prefer to use products that are 100% made in Vietnam or do they like to consume products that are re-assembled from components of many different countries and are suitable to their need?
Frankly speaking, the quality of the product is not just determined by the origin of the product. It is also about the value of the product and with clear information about its quality as well.
Globalization and multilateral trade between different countries brings consumers a variety of products. It is normal to see a Vietnamese person use a MacBook of Apple and wear clothes by H&M. The quality and the choice of consumers are clearly impacted by the origin of the products.
It is not reasonable to require a product to have 100% Made-in-Vietnam components to be qualified as a Vietnamese product. This rule will constrain the competitive advantages of Vietnamese products to compete with products from other countries.
However, the key thing here is whether the value of products meets the demand and expectations of clients. One example for this case is of many US people still spending their money on buying Japanese cars as these cars save energy, and are much more durable and suitable to their need.
The integration in manufacturing products now has become very deep. For example, Huawei will be significantly impacted if it is not allowed to use Android, or Apple still continuing to produce its products in China even though the trade war continues to escalate.
Amidst the above trends, Vietnam should not dream of producing products which are 100% made in Vietnam. It will kill the trade of Vietnam as by doing this way, the products will be removed from the market if they do not meet the demands of consumers.
Opening the market for FDI is more important as it will help Vietnam increase more jobs for labor and also increase production and competitiveness in the country, especially in some weak sectors like technology and electronics.
Urgent need to build criteria for Vietnamese products
To continue attracting more FDI, Vietnam needs to clarify its criteria to evaluate the quality of Vietnamese products. The criteria for a product to be labeled a Vietnamese product must be listed in detail, such as what percent of components must be produced in Vietnam to qualify.
This will encourage investments from foreign companies who intend to extract the competitive advantages of Vietnam but at the same time want to avoid risk in export because of the ongoing US-China trade war.
In a worst case scenario, if the US decides to levy tax on Vietnamese products which are reassembled from Chinese made components, US will have grounds to determine which product will be taxed, or what percent of products that are made from Chinese made components will be taxed. In such a case, other products from Vietnam which have low ratio of Chinese made components or are 100% made in Vietnam will not be imposed any tax.
The set of standards to determine the quality and origin of components and products helps consumer confidence about quality of products before buying. This method differentiates the products in the market. Not every product will be labeled as a Vietnamese product. Frauds in such products will not impact the consumption and the export of other products.
Furthermore, we should attract FDI from all sources, including China. US is not our only one export market. The products which have high ratio of Chinese components will be refused when approaching the US market, but could be accepted in other markets like EU, especially after Vietnam and EU have now signed the free trade agreement (EVFTA).
To conclude, Vietnam should build a set of standards to determine the quality and origin of products at the earliest, to avoid risk of tax being imposed on every Vietnamese product, and attract more FDI to improve incomes of people, competitiveness within the country, and thereby produce more products to meet the various demands of consumers.