Luxury apartments pricey in city center
In the first half of 2019, the apartment segment in Ho Chi Minh City was quite pessimistic as the government increased control on many City projects and limited registration of new projects planned for construction between 2018-2020. This caused a slowdown in apartment building in the City.
However, the luxury apartment segment is still attracting investors.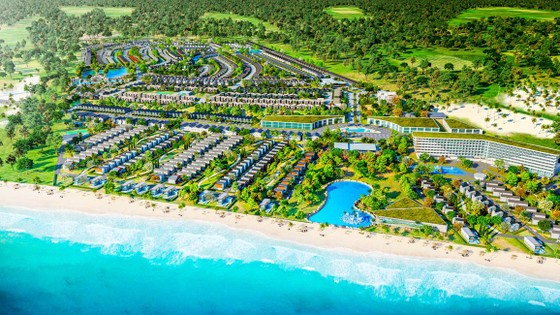 Resort and entertainment complex - NovaWorld Ho Tram
In the first five months, the luxury apartment projects constituted 60% of apartment supply in Ho Chi Minh City. The selling price of high-end projects in District 1 and 3 is expected to increase by 5-7% because of shortage of land bank and limited supply in these areas. The apartments in these locations are selling 15-20% higher than initial price. The price of luxury apartments has continuously risen and the selling price is currently ranging between VND 168-280mn per sq. m.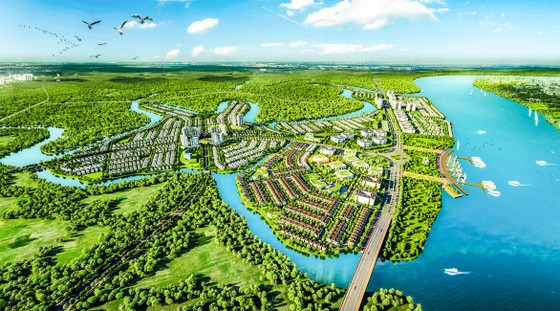 Aqua City (Dong Nai)- Complex of townhouses, single villages and duplex villas, with modern facilities like shopping malls, schools, entertainment areas and sports centers.
A study found that shortage of supply in District 1 has been causing a surge in selling price of apartments there. The Grand Manhattan project, located on two main streets of Co Bac and Co Giang, was introduced at the end of 2018 to release the thirst in the market. After the success of the first two blocks, the new Block named Riverview is being planned to be in the market soon.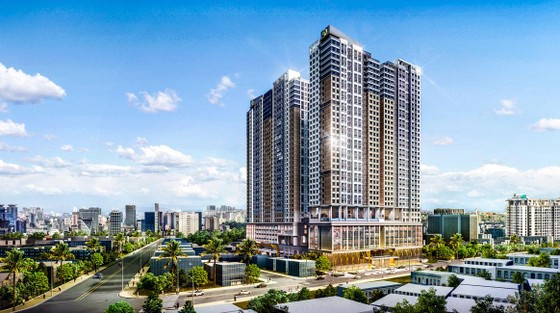 Luxury Apartment Complex - The Grand Manhattan.
Interest in projects in suburbs
Since the end of 2018, developers in Ho Chi Minh City have been investing more in suburban projects located in adjacent areas between Ho Chi Minh City and other provinces like Dong Nai, Binh Duong and Long An. This movement is considered a positive drive to push the process of urbanization towards the suburbs and mitigate the pressure for the real estate market within City limits.
Le Hoang Chau, President of Ho Chi Minh Real Estate Association, said: "The adjacent provinces and suburbs are the targets of some developers in Ho Chi Minh. Many provinces are opening to attract more investments. The authorities of these provinces are committed to supporting real estate companies. This factor will drive the growth of the real estate market in coming time."
Novaland is also bringing to the market an eco-project called Aqua City in areas covering hundred ha in Long Hung, Bien Hoa City, Dong Nai. The projects will include townhouses, single villas, duplex villas and shops, besides modern facilities such as shopping malls, schools, entertainment zones and sports centers.
Acceleration in resort real estate
According to the Tourism Department, Vietnam received 5mn international visitors in the first quarter, an increase of 20% YoY. The number of domestic tourists reached 24.9mn in the same period and tourism revenue rose to VND 175,100bn in Q1/2019, an increase of 8.35% YoY. This was an achievement to reach the full year target of 18mn arrivals, and which partly contributed to the growth of the resort real estate market.
"Over the last few years, tourism services in coastal provinces have contributed significantly to the country's economic development, constituting 60% of total tourism revenue of Vietnam. The international visitors to coastal areas have increased gradually and made up about 70-80% of total tourists", said Do Cam Tho, Deputy Head of Planning and Finance in Tourism Department.
In some coastal regions in the Central South, such as Phan Thiet, Ba Ria, Vung Tau, we see many resort projects, especially the second home resort projects like NovaWorld Phan Thiet and NaWorld Ho Tram. Most Novaland projects are located very close to the coast line. These locations usually take about 1.5-2h to drive by highway from Ho Chi Minh City and are connected with other places by air or water way. The complex of resort and entertainment in particular will provide visitors with full utilities of a second home.
On June 15, Novaland organized a seminar entitled "The resort real estate market - what opportunity for second home". This is a program within the framework of Novaland Expo from June 14 to 16 at 26 Mai Chi Tho, Ward Binh Khanh, District 2, HCMC.
Readers can register to attend the seminar via hotline 1900 63 6666 (ext 6)