GoCar XL Protect is equipped with 3-layer anti-virus protection measures, maintaining hygiene and safety standards for both consumers and driver-partners. This service will also help users to feel reassured about the service and provides peace of mind during their trip.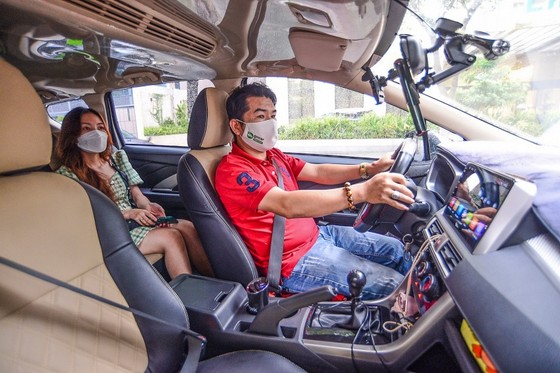 Gojek Vietnam's GoCar XL Protect provides a safe and convenient travel option for larger groups and ỉncreased earning opportunities for driver-partners
With GoCar XL Protect, consumers now have the option to book 7-seater vehicles, providing dedicated and safe transport services for those who wish to travel in larger groups or are carrying sizable items or luggage. Driver-partners can also enjoy greater flexibility as they will be able to take on both GoCar Protect and GoCar XL Protect trips. They can also access increased earning opportunities as GoCar XL Protect trips come with higher fares – in addition to existing incentives and rebates.
Phung Tuan Duc, general manager of Gojek Vietnam, said, "The health and safety of all our users is our top priority, which is what led us to first introduce the Protect service type. With the launch of GoCar XL Protect, we are pleased and proud to expand the same high standards in pandemic prevention and control to our larger 7-seater ride-hailing service. Gojek is the only company in the market to apply strict hygiene and safety standards to 4-wheel ride-hailing services, providing peace of mind for users across our ecosystem."
"GoCar XL Protect is Gojek's next step in fulfilling our commitment to continuously expanding our offerings to introduce new products, services, and features that meet the market's needs in the context of the new normal," he added.
Gojek's 3-layer anti-virus protection measures apply across its entire line of Protect services, including GoCar Protect and GoCar XL Protect. To qualify, services must meet the standard requirements including the fact that driver-partners must have received two doses of an approved vaccine, vehicles must be equipped with an air purifier which can neutralise up to 99.4 per cent of airborne viruses, disinfectant sprays and sanitisers must be provided, and drivers must have received training in the best practices to maintain health and safety standards.
Users are also encouraged to use cashless payment methods which aim to limit close contact, such as paying via credit or debit card or using the MoMo e-wallet.
GoCar XL Protect driver-partners who register for the first time will also receive incentives and support programmes, including free air purifiers and support costs for the judicial record and health check certificates.