JOURNALIST: - Why are companies that produce biodegradable plastic products, especially degradable bags, so few in Vietnam?
Mrs. HUYNH THI MY: - There are many reasons, however the easiest thing to see is the price of degradable products, which are triple in price as that of commonly used plastic products. The consumers have not yet gotten used to using this product type. Vietnam is a developing country, hence, 100% transfer from common plastic bags to biodegradable plastic bags needs to be considered seriously. Will the consumers support this strategy? In many developed countries, the solution for plastic waste problem is collecting and recycling. A typical example of this point is Japan, the leading country in using common plastic bags.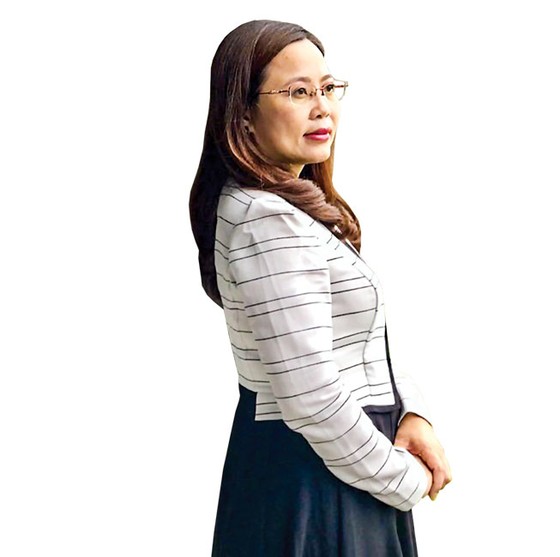 Most export orders we receive from Japan are for 100% common plastic bags. However, the waste collection activities in Japan are excellent as 90% of plastic waste is collected for recycling. This solution not only helps protect the environment but also brings benefits to the plastic garbage recycling industry, and saves precious financial resources of the country. In practice, the value of recycled plastic products is 60-70% of the same original plastic products.

One more reason that make the companies which produce the plastic bags continue doing their business is because of huge orders from foreign countries. 90% of foreign orders now are for common plastic bags, only 10% are for biodegradable plastic bags.
Previously, when joining several regional and international seminars on waste treatment, we found that most countries had not focused seriously on waste collection solutions. Recently, many global environmental organizations alerted that plastic waste has been spreading throughout the globe. This made us start to panic and we had to find solutions for this issue immediately.
However, the plastic garbage that we see all over the world now is not the garbage collected in a day, but gathering for past 50 years. Hence, the basic and key solution for this issue is collecting and recycling. If we can do it, plastic bags will be more friendly to the environment. We, of course, welcome companies which produce biodegradable plastic products. These products will meet the demands of a portion of people, and also help protect the environment. But note that it is not the solution for the whole problem.
- If we say that plastic is not the reason of the current pollution, why had the Vietnam government imposed tax of VND 40,000 per kg on plastic bags, and VND50,000 per kg from 2019?
- There are always many reasons for government policies and I cannot answer this question. However, the other question is, has this tax been collected properly and has this tax amount been spent for environment protection purposes? Currently 40 companies out of 500 enterprises producing plastic bags are certificated as producers of environment friendly products. The size of these 40 companies is quite big, and they supply nylon bags to supermarkets, hence, are required to have certificates of production and product quality. With an environment friendly certificate, these companies are not subject to tax of VND 50,000 per kg.
- In fact, since the end of 2018, Ho Chi Minh City has started to implement a program of sorting garbage at source, such as households, but it seems not to be as effective as expected?
- Guiding people to sort the garbage at their source is necessary and important. Each household should have two dustbins, one for recycle garbage such as paper, plastic, metal, rubber, nylon, and glass and the other for easily decomposed organic waste like food left overs, vegetables, fruits. The plastic waste, after bringing to recycle plants, will create economic value for the country as its value is ablout 60-70% of original plastic products.
To be successful in this program, Ho Chi Minh City should have a team to guide and persuade the households to sort waste at source. Vietnam Plastic Association is willing to support the City authorities in this program to protect the environment. People should use nylon bags only when needed and the government should guide people not to throw waste into the environment. This is the behavior that people need to get used to, besides using environment friendly products.
- Thank you very much.