Peak time is over
The ratio of return on sales (ROS) and return on equity (ROE) of listed real estate companies had improved significantly over 2015-2018 given the strong growth of the real estate market during this period.
The total equities as well as chartered capital of listed real estate companies had also risen strongly in the period 2015-Q2/2019.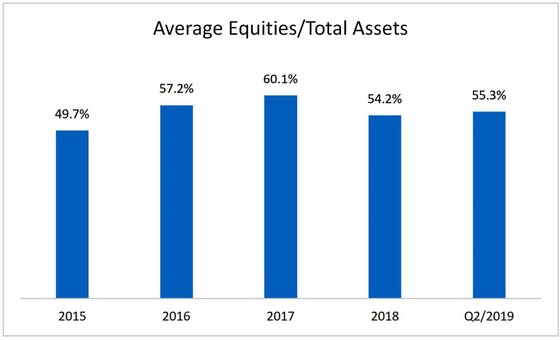 Currently, the ratio of equities on total assets, which is above 50%, shows that the capital structure of listed real estate market is still good. However, if this ratio decreases, risk will arise.
The trailing P/E of listed real estate companies at the end of Q2/2019 was lower than average P/E ratio of the stock market and the P/E ratio of this sector in 2018. This reveals that the investors have been cautious with stocks in this sector.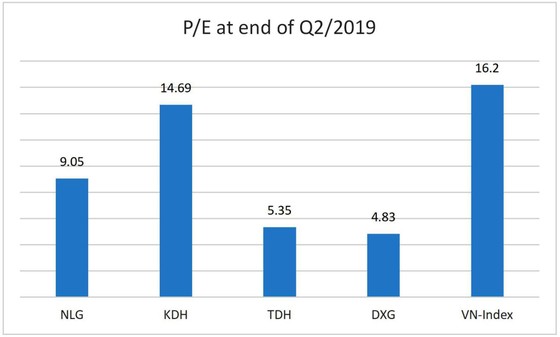 Over the period 2015-2018, many projects were kicked off creating a strong growth in revenue and profit for real estate companies. The success in raising capital also helped these companies increase their charter capital strongly. Based on these factors, the share price of most listed real estate companies increased remarkably.
Short term correction
In 2019, the expectation that the real estate market will soon step into recession due to uncertainty in the legal status of many projects, and the tightening of money policy by the State Bank put some pressure on share price of listed real estate companies.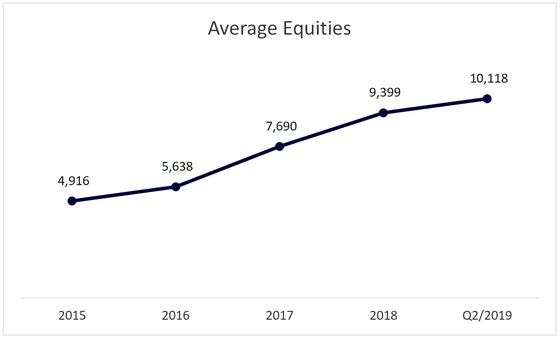 The drop in share price of companies in real estate sector has been stronger than the average drop in the stock market. This caused the strong decline in P/E ratio of real estate sector which is currently lower than average P/E of the whole market and the P/E of 2018.
The stock market is expected to correct itself in the short term given the strong tightening of the State Bank to constrain the cash flow into the real estate market. The share price of listed real estate companies is not expected to increase in coming times. Some real estate stocks are even expected to decline, given their financial difficulties. This is being considered a good chance for investors to buy good stocks at cheaper price.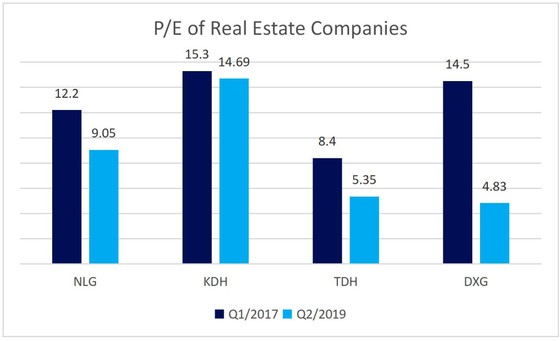 Practically speaking, although most experts expect the real estate market to slowdown, there are still some good signs such as a stable macro economy, a strong urbanization trend, and an ongoing improvement and upgrading of infrastructure and the transportation system. The bigger real estate companies holding a good and credible reputation, sound financial capability and years of experience are expected to gain the most advantage from the present complicated market scenario.