Being an official partner, AMPA Education is the exclusive translator and the first organisation to widely introduce these books to Vietnam. In this first stage, AMPA Education will deliver piano, guitar and voice publications.
Some of the books are Alfred's Basic Piano Library by Willard A. Palmer, Morton Manus, and Amanda Vick Lethco; Basic Classical Guitar Method by Scott Tennant - one of the world's best-selling Guitar book writers; Singing For The Stars by Hollywood's leading vocal coach - Seth Riggs… These books have been researched and applied for teachers and beginners of all ages, especially children.
Since 1922, Alfred Music has been one of the world's most prestigious with impressive sales numbers of over 10 million books to individuals to learn, teach, and play music. (Source: Link)
One of the reasons that inspired AMPA Education's decision to translate and introduce Alfred Music books to Vietnam, is the desire to give more Vietnamese children greater access to quality music books so that they can have more opportunity to discover, learn and practice their first musical steps.
As these books are locally produced, they are a fraction of the cost of imported books, and therefore, are considerably more affordable for families in Vietnam.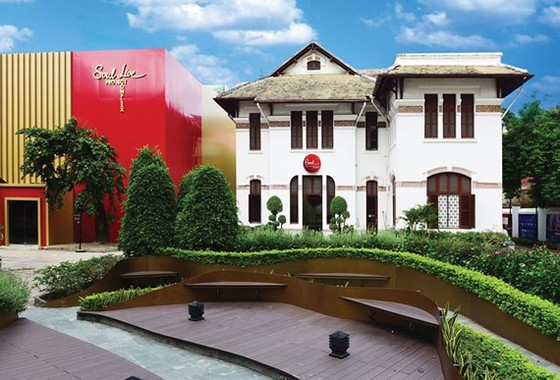 Talking about this meaningful project, Ms. Pham Doan Ha My – Executive Director of AMPA Education shared: "We are very thankful for the support of Alfred Music in believing in our vision of giving more Vietnamese children access to music education. Our kids will finally, have the opportunity to experience one of the world's most popular titles and learn beloved tunes that millions of children around the world have learnt. From the fun illustrations to the focused pedagogy, and now in both Vietnamese and English, AMPA Education hopes that these books will be a pathway to bring music to every Vietnamese soul in a simpler, easier and more affordable way."
AMPA Education has been working closely with Mr. Larry Bong, Alfred Music Marketing Manager – S.E. Asia & China, to make this project become a reality. He shared: "Music and education have a correlation. If there is music in a child's life, he will do his study better. In a developing country normally lots of emphasis are given on sciences and engineering and the arts and music are often put at the second place. As you know Vietnam is moving very fast and music will catch up very fast too, there's a lot of potential there for music and the arts to grow in Vietnam. And for AMPA, now it's at the right time and the right place. There are lots of opportunities and we can work together to fulfill this goal."
AMPA Education is registered by the Australian Charities and Not-for-profits Commission, supported by the Vietnam Union of Friendship Organizations (VUFO). AMPA Education expects to convey the message to everyone that "Creative education is a right for all children".
Through music and the performing arts, AMPA Education is carrying out its mission of creating an educational environment for young children in Vietnam to have access to Creative Education based on international standards, to develop children to become individuals who possess global mindsets whilst embracing traditional local values.
AMPA Education was founded with the purpose of narrowing the education gap, supporting less advantaged but gifted students through the Trinh Cong Son Scholarship, music/dance teachers training, music education projects for children in shelters/orphanages, book publishing/distribution projects and activities, international education cooperation programs with HCMC Conservatory of Music, etc.
Together with its flagship Arts Nation and Dream Space projects, AMPA Education will expand its activities to bring a standardized music and arts learning environment to all Vietnamese children. We look forward to international organizations and the Vietnamese community joining hands together with AMPA Education to build a platform for Vietnamese children to access creative education fairly and holistically.
Alfred Music is the world's leading music publisher, providing educational, reference, pop and performance materials for teachers, students, professionals and hobbyist cover every musical instrument, style, and level.
Since 1922, Alfred Music has helped over 10 million individuals learn, teach, and play music through their pedagogically sound products. Alfred Music currently has over 150,000 active titles which cover a wide range of well-known publications - from methods like Alfred's Basic Guitar, Alfred's Basic Piano Library, Premier Piano Course, Sound Innovations, and Suzuki, to artists like Bruce Springsteen, Bruno Mars, Cole Porter, fun, George and Ira Gershwin, John Lennon, Katy Perry, Led Zeppelin, The Rolling Stones and The Who.